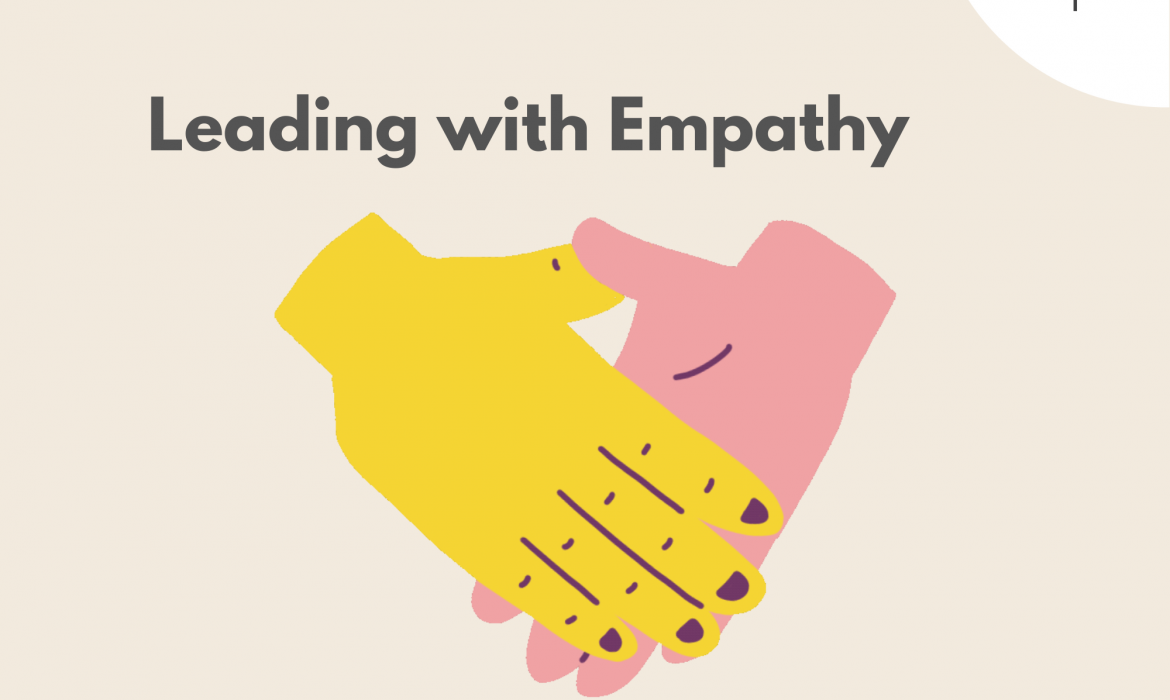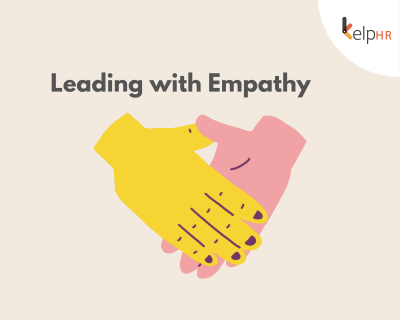 In one of my sessions one of the leaders asked me, "I have a woman employee who always comes up with reasons to not stay late. She just finds reasons to escape on time. How do I trust her?"

My response was – "Trust them, maybe they genuinely have a reason to go home on time. May be they are primary care givers and have no support. Be empathetic"

I was pondering over what I said, and thinking that is it so difficult for leaders to understand and practice empathy?

Never has the need for empathy at the workplace been more than it is now. The predicament that people have been thrown into with the sudden turn of events engendered by the covid-19 pandemic, has increased the burden of everything at least ten fold.

First, it was the necessary and sudden lockdown, followed by the unpreparedness of work from home, compounded by the employee's fear of layoff, and the employer's fear of shutting down. Stress is at the highest peak. Working from home and also doing housework has become cumbersome with the demands of keeping the clients happy, so the employee greets the customer with a smile while the he/ she dies inside in agony of the pressures on his/ her already aching shoulders. Everything is chaotic, leaving no time for self-care.

This is where the employer, the leader, needs to step forward, to check on the health and the situation of the very people because of whom his/ her company is still running. This is when the leader needs to push back all other emotions, and bring forth the emotion of empathy.

This may not be easy. For the leader is also a human being and he / she too has his/ her share of battles, same as that of the employees. In fact, it is possible the leader would have not faced major crisis or had training for the same. Hence, as a remedial measure and a lesson for wellbeing of self and that of employees, it is imperative that organizations take strong initiatives towards learning and working with empathy, not just during crisis but as a regular employee and organizational procedure.

Mercer's Global Talent Trends 2020 Report reveals, organizations which lead with empathy are more thriving and sought after to work for. In such organizations, not only do the employees feel valued, they also feel heard, understood, feel taken care of for their career progress and hence motivated to work better. Such organizations also show higher retention rate.
Tips for Employers on Leading with Empathy in the Current Scenario
Be a vulnerable leader – Be kind, go beyond your call of duty

Set your ego aside and lead with compassion

Be their defense mechanism – They can fall back on you when in trouble

Stop giving Gyan, time to listen more

Share your story – Employees are influenced by stories that they can relate to
To further support the Organisation's in their crucial endeavor, we at KelpHR have one of the finest training programs based on the vast experience of our experts. We also have Employee Assistance Program that can help leaders and employees take counsel and keep a check on their own mental health. Do contact us for more information.
Related Posts