BCC: Behind Closed Cubicles, a book authored by our CEO, Viji Hari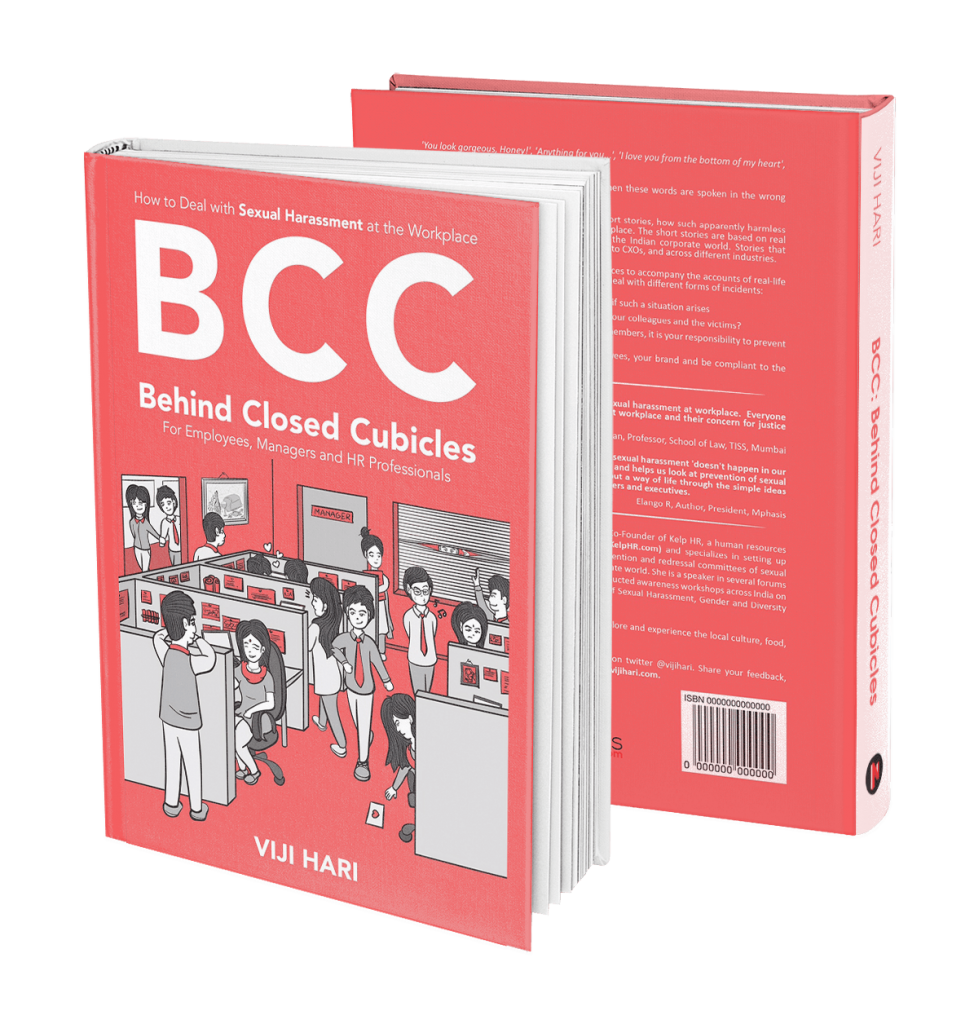 'You look gorgeous, Honey!'
'Anything for you…'
'I love you from the bottom of my heart.'
'It was only a joke; you should learn to enjoy!'
Sounds common, right? But what happens when these words are spoken in the wrong place and in the wrong tone?
BCC, demonstrates, through a collection of short stories, how such apparently harmless statements have impacted people at the workplace. The short stories are based on real life sexual harassment incidents from across the Indian corporate world. Stories that include both genders, and range from freshers to CXOs, and across different industries.
Sexual Harassment at the Workplace
Statistics state that 22 out of every 100 employees are sexually harassed at some point of their career. Of which, 9 are harassed more than three times and 5 out of the 22 harassed are men.
BCC attempts to give tips and share best practices to accompany the accounts of real-life incidents, so the reader is better equipped to deal with different forms of incidents:
Employees, on how to deal with harassment, if such a situation arises
Witness to an incident, how do you support your colleagues and the victims?
HR professionals or Harassment Committee members, it is your responsibility to prevent and redress such incidents
Employers, how do you protect your employees, your brand and be compliant to the law of the land?
Get your copy today!
  
Why harassment prevention training programs?
For committee members: awareness workshop, internal committee orientation program to assist comprehend the nuances of the act.
Training and awareness programs for managers and HR
For all employees: workshops and awareness programs at periodic intervals to make employees aware of the requirements of the act.
We provide reading material that gives awareness on the prevention of Sexual Harassment for women, diversity and inclusion, gender sensitivity and equality.