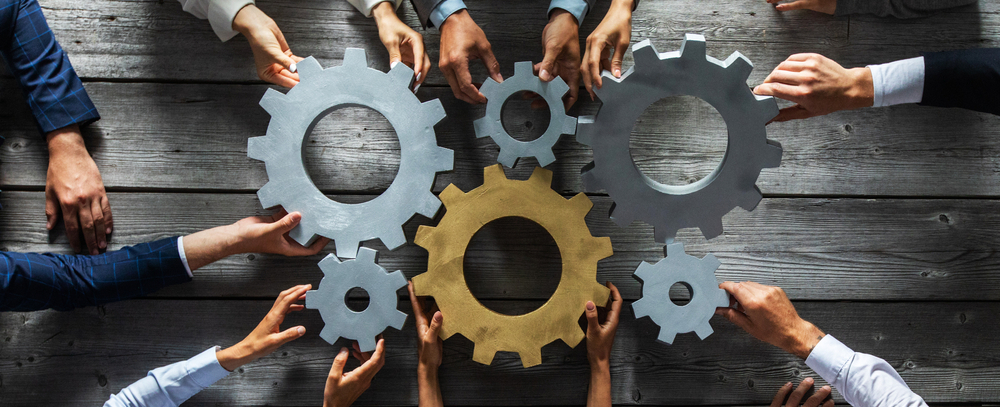 Smita Kapoor

CEO & Co-founder

Smita Shetty Kapoor is the CEO & Co-Founder of KelpHR and a subject matter expert. KelpHR's flagship offering of varied services under the umbrella of PoSH, from legal compliance to best practices, was Smita's brainchild. She is also tirelessly working towards creating awareness about Diversity & Inclusion and is the only Indian to rank amongst the world's top 10 diversity consultants in the year 2020. A post-graduate in HRD from the Narsee Monjee Institute of Management Studies, Smita had more than 16 years of rich working experience in the corporate world with organizations such as Mphasis - an HP Company, India Life Hewitt Ltd, Gujarat Ambuja Cements Ltd. before she embarked on her entrepreneurial journey. Her areas of expertise included employee relations, training, and development, strategic management advisory services to mitigate human capital risk, grievance redressal of complex workplace issues including complaints of discrimination and sexual harassment, conflict resolution, diversity and inclusion, human resource development, mentoring, employee counseling and engagement. Smita is empaneled with over 30 organizations to help them monitor the working of the Internal Complaints Committee (IC) and also works as third-party support to help companies investigate cases of harassment. An active blogger, Smita loves hosting interviews and talk shows on subjects pertaining to PoSH, women & LGBT rights, and empowerment.
Rangan Mohan or Mohan as he would like to be known is a veteran executive coach and industry leader with almost 30 years of experience in various functional areas such as Marketing, Project Management, Human Resources and people Management. He has held several significant responsibilities as a Business Leader, a CEO as well as a Director on the boards of several listed and public limited companies. Mohan has a Bachelors degree in Chemical Engineering from the University of Madras and is a postgraduate from the prestigious Indian Institute of Management Ahmedabad. He subsequently worked in well-known organizations such as CMC Ltd and Wipro before becoming the CEO for two listed Fortune 500 entities in India namely MphasiS Ltd and Hinduja Global Solutions Ltd. Currently, he plays multiple roles as a Director on the boards of several corporations, executive coach to CEOs, CXOs and senior management, Strategic Consultant and as a visiting professor at two well-known management institutes.

Elango is a leader who has successfully bridged the divide between Core Business and traditional support roles. He is the Global CHRO and Business Head for Emerging Geographies at MphasiS. Elango is the longest serving executive council member and has been an integral part of the MphasiS journey from a 12 million to over a billion dollar company. He has been acknowledged as a specialist in mergers and acquisitions and was part of the BFLMphasiS, EDSMphasiS integrations and many other acquisitions. He has been at the helm of integrating corporate social responsibility practices with the MphasiS business strategy and is a member of the MphasiS F1 Foundation that strives for an inclusive development of society through innovative programs. He has worked with the Raheja Group, The UB Group and Bank of America in HR and Learning leadership roles. Elango is a regular columnist with The Economic Times and People Matters among other publications. He is the author of 'You Don't Need a Godfather', a humorous, down to earth book on achieving personal success. He is a regular speaker at leadership, HR and Startup conferences. He also mentors a few early stage startups. An avid blogger, you can read his blogs on www.ElangoR.com or interact with him on his twitter handle @agastyasays.

Serial entrepreneur – hotels, conference management, interiors to trailing spouse to HR market place – Deepali has dabbled with a variety of interests. She is passionate about setting up small companies and seeing them through to maturity. She is the co-founder of KelpHR and We are Pistachio. A PMP certified project manager with 14+ years of experience, she comes with a very diverse and rich background and has successfully delivered projects across industries.

Navneet is Managing Partner of Chugh LLP founded in 1985. He is an Attorney and a CPA, holds an MBA from USC and is a graduate of Senior Executive Leadership Program from Harvard University. Chugh LLP provides full service legal and tax services to emerging and mature companies, with a staff of 575 employees, with 184 attorneys and CPAs in 15 offices over the world. Navneet is the founder of the South Asian Bar Association of California (SABA), TiE Southern California, SABA North America (SABANA – with 27 chapters in North America), International Indian Bar Association, and the Indian Lawyers Association (ILA – representing 1.3 million lawyers in 400 Chapters in India). Navneet sits on the board of HAB Bank, Dhandho Holdings, Pratham USA, Sambhi Foundation, Foster India Foundation, Kelp HR, and the newspaper India West. He has also served on the boards of TiE Global, American India Foundation (AIF), Ignify Consulting (sold to Hitachi), 1947 Partition Archives, Sikh Center of OC, India Community Center (Silicon Valley), and Asia Society of SoCal.