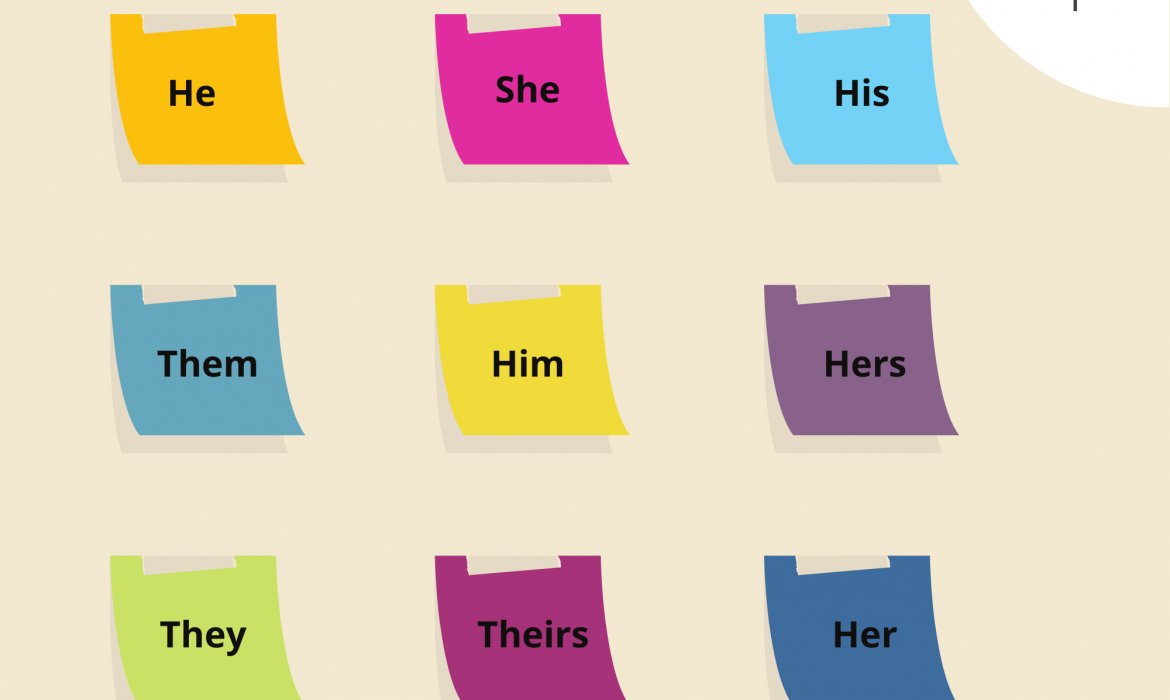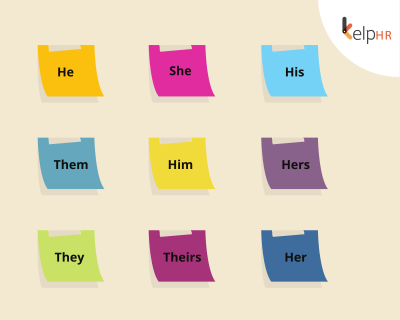 Today is International Pronouns Day. (She / Her / Hers / He/ Him/ His / They/ Them/ Theirs)
You must be wondering why people are writing pronouns in a bracket next to their names? Shouldn't it be obvious?
Let me start by bursting this myth. No it is not obvious. You need to Ask!
A young boy Sahu born to a single mother was growing up in suburbs of Mumbai. This was Bombay in 1970s. He used to be bullied as he did not have a father and did not enjoy any games played by "only boys" back then. He liked playing with a kitchen set or "phoogdi," which are categorised as games generally played by young girls. He liked to dress up like a girl. His mother had beaten him black and blue one day as he draped her saree and wore her bangles and lipstick. He loved the way he looked but his mother was very upset. She used to make him feel that something about him was not right. He found it difficult to identify with biological construct of his body.
Going through this conflict he started feeling that SHE was a woman stuck in a male body. The struggle of first accepting, then breaking the news to your near and dear ones; getting them to accept it and then coming out is not as easy as I have written here. It needs lot of mental / emotional strength and lot of support from your ecosystem.
In March of 2021 when KelpHR conducted the International Women's day Summit – SHAKTI, we got an opportunity to invite Abhina Aher, a transgender activist and listen to her nerve raising story. To see her full interview click here.
In the discussion with us she shared her experience of growing up. Born a boy and felt like a girl all her life. Bullying was a part of her life and how her mother went through the turmoil of accepting this. Her change and the challenges she faced put me into an emotional turmoil. Imagine what it would have been like for someone who had lived and endured it.
For us to understand this better we need to understand the difference.
What is Gender? Does sex differ from gender?
In a recent study it showed that there is a reduction of suicide rate in transgender persons who use pronouns of their choice.*
I'm sure we all have wondered at some stage, as to what the big fuss about pronouns is. Isn't that something we are taught in primary section? It is.. but there is more to it.
Quick fact – Pronouns are used in place of proper nouns e.g. to replace someone's name. We would use this to refer to someone without using their names. E.g. Smita is a subject matter expert in the D, E & I space. I know "her". Anyone by default would replace my name Smita in the second sentence and use "her" without battling an eyelid.
What if I tell you that "her" is not my "preferred pronoun". I am non-binary. I do not want to be restricted to any specific gender. Then the whole example above changes. The statement will now be – Smita is a subject matter expert in the D,E & I space. I know "them".
We were taught that the masculine gender uses he/him/his and the feminine gender uses she/ her / hers.
Let's break that myth.
Oh it sounds so complicated! No its not complicated, but let's be sensitive.
It will be difficult initially, but over a period of time it will become a part of your DNA.
Simply ask someone – "What pronouns do you use?" It is that simple. Don't over complicate it!
Many people in my practice keep asking me why have I used the pronouns "She/Her" in my Linkedin profile. That is a great question and thank you for asking. Most people don't ask in fear of sounding ignorant.
Please do ask. Reach out to the people who you think may have a response. Research and read.
Let me share a fun fact. The English language is partial! It does not have gender neutral pronouns. Whereas our long-forgotten language Sanskrit has them. I was trying to teach my son Sanskrit & I discovered that the Sanskrit language has a "Napunsakling" नपुसकलिंग. This literally means that our age old Sanskrit language has gender neutral pronouns.
For people who do not want to be restricted in a masculine and feminine world, use the pronouns "they" and "them." I identify myself as feminine hence would want the world to use my gender appropriate pronouns – "She / Her". Likewise if you notice some people using both pronouns he and her; it means they're ok with you referring to them by those pronouns. And if you are not sure which one to use then use "they/them".
The other day we received an email from an email id which had the name Alex on it. The complaint did not confirm any kind of gender, nor did we want to assume any gender. So when we called for a meeting to discuss this issue, our email to other members of the committee was along the lines of:
Dear all,
We have received an email from alex123@aaa.com. Their complaint includes grievances against the management and also have reported harassment against their leader. Let's meet at 10 am tomorrow to discuss and take this forward.
Regards
Grievance Redressal Cell
If you notice in the above email I have not used "she" or "he", I have used "their". Do not assume pronouns. Even in a conversational exchange, it is a good idea to do that. You can introduce yourself as:
"Hello Alex, My name is Smita and my preferred pronouns are she/her. Let me know about yourself please."
Recently I received an email from a new client Aishwarya. It was my first time interacting with them. Aishwarya is also a very famous female actor in India. The meeting was fixed and I went for the meeting under the assumption that I would be meeting a woman. I was pleasantly surprised to see a gentleman there.
Names can be deceptive.
Don't make decisions based on names, the way someone writes their emails or even their voice. For a very long time my mother was greeted as "uncle" by many of my friends who would call home. She has a husky voice and everyone always assumes it's my dad. Do not assume is the mantra.
A few things that you can do to be on top of this:
• Have your display name display your pronouns too.
• If you confirm your gender to be a man then have "he/him/his". If you confirm your gender to be a woman then have "she/her/ hers".
• If you confirm your gender to be both then use "She/He" or "He/She".
• If you do not want to be restricted to any gender then mention "They/them".
• Do not assume a person's gender based on their name, voice or appearance. Ask them.
• It is ok to make a mistake. Correcting your mistake quickly and apologizing is important.
• Educate at least 5 people in your inner circle about this, create a multiplying effect.
• Be super proud of our country and it's diverse history. It's a good idea look back at our history and learn.
At KelpHR we believe in creating safe, happy & inclusive workplaces for all. If you'd like to know more about our D,E&I solutions do write in to info@kelphr.com, +91-9500129652.
Sources:*https://news.utexas.edu/2018/03/30/name-use-matters-for-transgender-youths-mental-health/