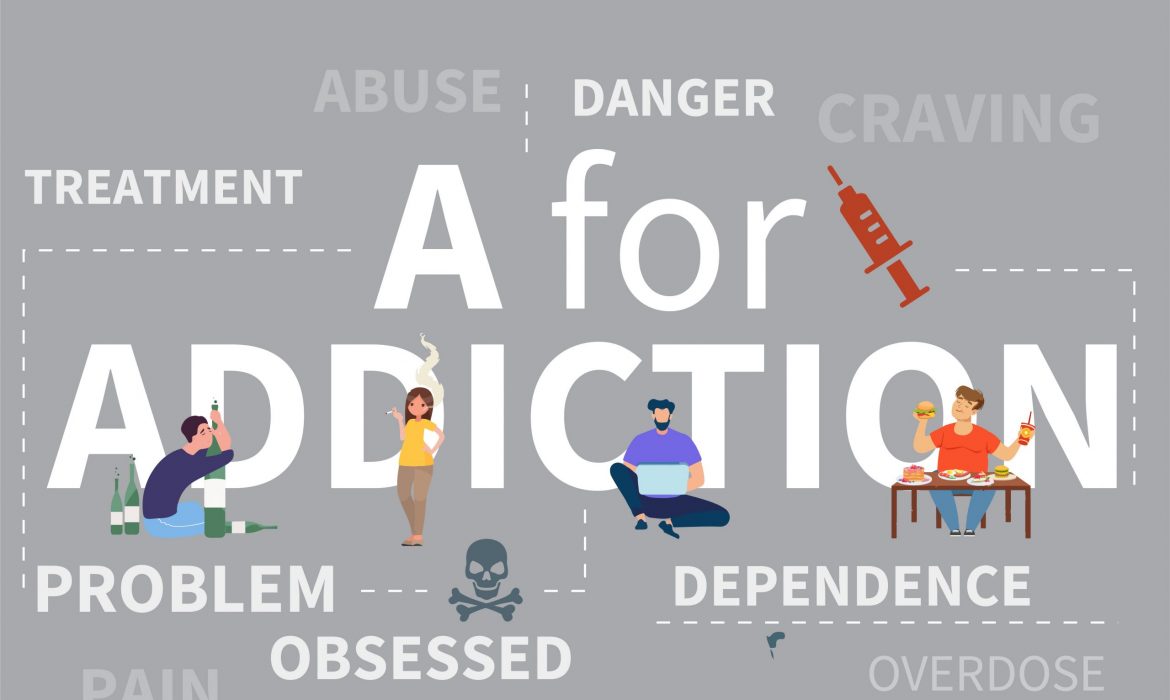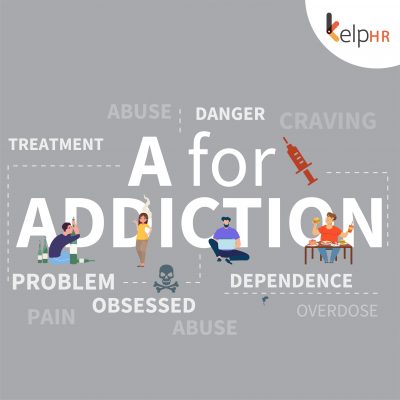 "Addiction doesn't kill the Addict – It kills the family, kids and people who tried to help."
Addiction can be associated with a range of behaviors that a person refuses to stop even though it causes psychological or emotional harm. For example, addiction towards technology, internet, gambling, painkillers, lying, stealing, porn consumption, indulging in negative or harmful relationships, or exerting control over others.
Do you identify or associate yourself with the following behaviors?
You feel like quitting your addictive behaviors, but find it difficult or next to impossible, even though it is affecting your physical and emotional health.
You often tell yourself, the addiction is a form of reward, and you have the power to control your intake habits.
You know your threshold level towards it is increasing and you are consuming it more than you have planned or more than you should.
You often experience discomfort, anxiety and stress in its absence.
You are constantly thinking about it or planning your activities to accommodate it.
You tend to display irritation and extreme negative behaviors if you are denied it.
You often say, "this is the last time, I will stop from next week or I will only do it till this phase ends", but you fail to keep up.
If you have said 'yes' to any of these questions, you may be a victim of addiction. It is a common misconception that addiction applies to only substance abuse like consumption of alcohol, cigarette smoking or indulging in drugs.
Simply put, addiction is any habit that ties you down. You could be experiencing an uncontrollable craving or the urge to do something despite the negative consequences.
Someone experiencing addiction may:
Hurt themselves or their loved ones.
Display lack of self-control.
Dismiss behaviors causing problems.
Damage friendships / workplace relationships.
Suffer job loss.
Become dependent for financial stability.
Lose interest in doing things they otherwise used to enjoy.
A recent article in 'Harvard Health' review states, many people engage in potentially addictive activities to escape discomfort — both physical and emotional. It is not a problem of personal weakness like how it is popularly believed to be.
Here are a few common triggers for addiction that one should be aware of. They could be external or internal.
Negative emotions (stress, anger, guilt, frustration, fear of failure, Financial or legal issues, Family issues)
Exposure and availability of substances
Peer pressure
Self-pity or over confidence
Grief
Harmful company
Warning Signs of Addiction
Poor performance at work.
A noticeable lack of energy in daily activities.
Lying or keeping indulging habit as a secret.
Profound changes in appearance, including weight loss and a noticeable abandonment of hygiene.
Refusal to seek help – most people displaying addictive behaviors become defensive when approached about the topic.
Using more than one chemist, using false/ old prescriptions which are no longer valid
Depression and or anxiety, difficulties in sleeping, Mood swings, Irritability, defensiveness, temper flare-ups especially towards those who bring up de-addiction.
Memory issues.
A person who doesn't seem like their normal self (Shows over enthusiasm or is overly energetic).
Financially unpredictable or dependent on others.
Unexplained outings.
Spending a lot of time on planning and engaging in addictive behaviors.
Let's face it. A person who is often seen denying an addiction is a person who is not fully aware of their addictive behaviors. The first and foremost step for someone who wants to win over addiction is for them to identify and acknowledge their addictive behaviors, recognize it as a problem/disease and seek help to overcome the same.
But like the former British Prime Minister, Ms. Margaret Thatcher once famously said, "You may have to fight a battle more than once to win it". There is a myth that addiction is inescapable, or it is 'locked in' for life, but definitely that's not always the case. Many have overcome addictive problems and are now leading a better and a healthier life.
It may need multiple attempts, but every attempt will take you closer towards your goals.
People can try achieving their goals by themselves or by seeking professional help.
Having a qualified doctor, counselor or a psychologist at this stage will not only make this arduous journey easier, but also help understand risks and give you alternatives on what you can do to alleviate the problem.
Whichever may be the path you may choose, remember that the only limitation is your own belief.
Here are a few simple tips that have helped many in their journey of de-addiction:
Do not run away from your goals – know yourself and your emotions. An important tool some people use is the acronym HALT (Hunger, Anger, Loneliness and Tiredness), which serves as a warning system when you lose balance. If you sense any of these conditions, reach out for help immediately.
Ensure that you eat nutritious food, exercise and get enough rest – this will help you feel at your best.
Try to find a hobby or learn something new, by doing so, it will help you get distracted from the cravings, keep you busy and engaged.
Try replacing your old habits with healthy ones.
Start practicing self-care and self-love.
An article published by a US based addiction center says, "When you realise life is worth living, addiction will kill itself," so self-love and self-care during these tough times can go a long way. There is always a choice and you can choose to be on the path that helps you recover and strengthen your commitment to fully achieve your goal.
We at KelpHR, have experts on board to deal with addiction, issues of mental health, anxiety, depression, OCD and other solutions to help the mental health and well-being of your employees through our Counselling and Employee Assistance Programs.
Our customized EAP solutions
For more on our customized and confidential Employee Assistance Program (EAP) solutions that help provide mental health and wellness for organizations and their employees, do get in touch with us at info@kelphr.com, call +91-95001-29652.
About KelpHR
KelpHR was incorporated in 2013 to provide the best HR solutions to organizations, and to improve workplace culture across the board. Over the last 8 years, we have serviced more than 500 clients in India and a few overseas, across various industries in the areas of POSH (prevention of sexual harassment at workplace), D, E & I (Diversity, Equity & Inclusion) and EAP. But the common objective of all of these services is to build safer, happier, inclusive and productive workplaces.
For any of our other services related to Prevention of Sexual Harassment (PoSH) or Diversity, Equity and Inclusion (D, E&I), do get in touch with us at info@kelphr.com, call +91-95001-29652 and we'd be able to help you with customised offerings suited to your organisation.