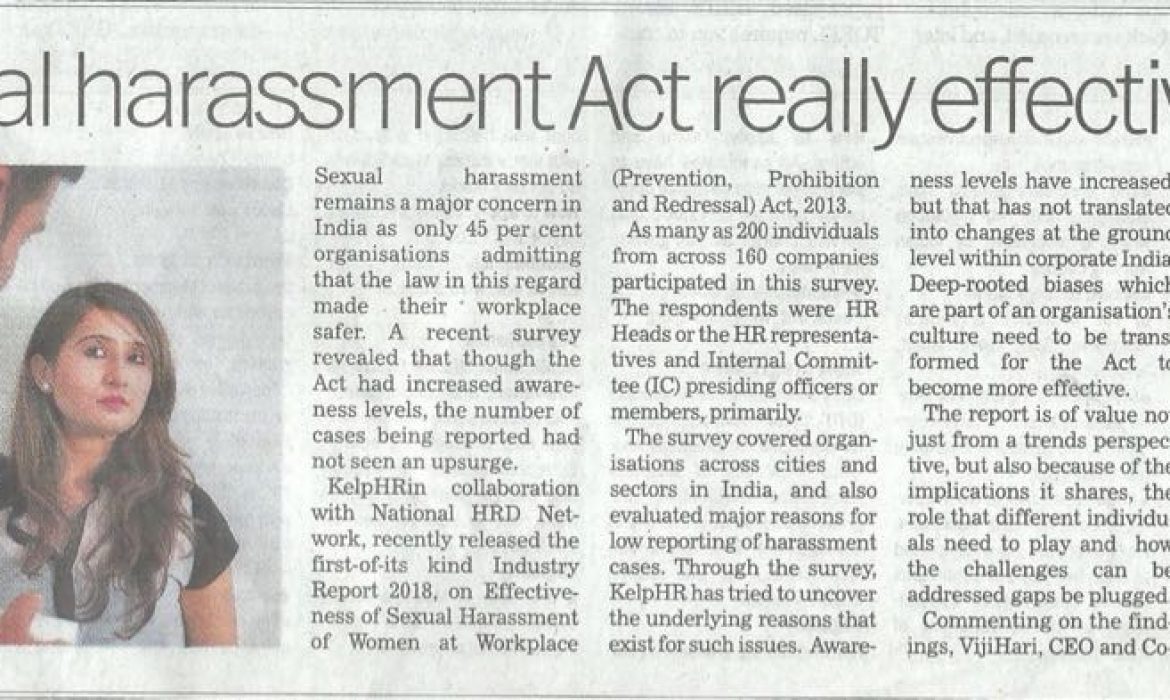 Sexual harassment remains a major concern in India as only 45 per cent organisations admitting that the law in this regard made their workplace safer. A recent survey revealed that though the Act had increased awareness levels, the number of cases being reported had not seen an upsurge.
KelpHRin collaboration with National HRD Network, recently released the first-of-its kind Industry Report 2018, on Effectiveness of Sexual Harassment of Women at Workplace (Prevention, Prohibition and Redressal) Act, 2013.
As many as 200 individuals from across 160 companies participated in this survey. The respondents were HR Heads or the HR representatives and Internal Committee (IC) presiding officers or members, primarily.
Related Posts