Niharika* works with a leading consulting organisation and leads a 5-member team. She is a hardworking professional who is ambitious and career-oriented. Niharika has been working in the same position for three years and has been assured a promotion by her supervisor Suresh*, due to her superlative performance.
Like other working days, Niharika reached her office well before time to find an envelope sitting in the middle of her clean table. As expected, it was her promotion letter to a pivotal role. This news did not go down well with her more-experienced peers, who had been vying for the same position and were not selected.
Niharika's happiness was short-lived as intermittent rumours maligning her character started reaching her ears. The malicious rumours insinuated that Niharika received her promotion due to a close relationship with Suresh. Niharika had witnesses to substantiate that the rumours were being spread by her hostile colleagues.
Niharika made earnest efforts to quell the insinuations. Eventually, she talked to her supervisor, Suresh, who supported her, and both filed a sexual harassment complaint to the HR department.
What do you think happened following Niharika and Suresh's complaint?
If you were the HR or senior leadership in their organization, how would you deal with their complaint?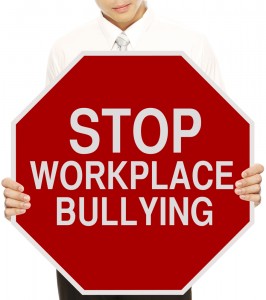 Let us see what happened in Niharika and Suresh's organization.
The HR referred the matter immediately to the Internal Complaints Committee
The ICC followed it up with an inquiry which included cross-questioning of the witnesses. Evidence was collected regarding the malicious emails that were being circulated in the office.
The Committee found enough evidence to substantiate their complaint of sexual harassment and recommended that the offenders be terminated from employment with immediate effect.
Commentary
The organization/ICC acted in an appropriate manner in promptly completing the inquiry and gathering relevant evidence
Sexual harassment is termed as a violation of human rights in India and the Supreme Court of India has set out clear guidelines for employers to redress and prevent sexual harassment at the workplace
The matter was instantly referred to the Internal Complaints Committee and HR did not attempt to mediate the case, which had clear overtones of sexual harassment.
The Committee, after an unbiased investigation of the case, determined that Suresh and Niharika were victims of sexual harassment. They found enough evidence to recommend the termination of the colleagues in question.
Related Posts