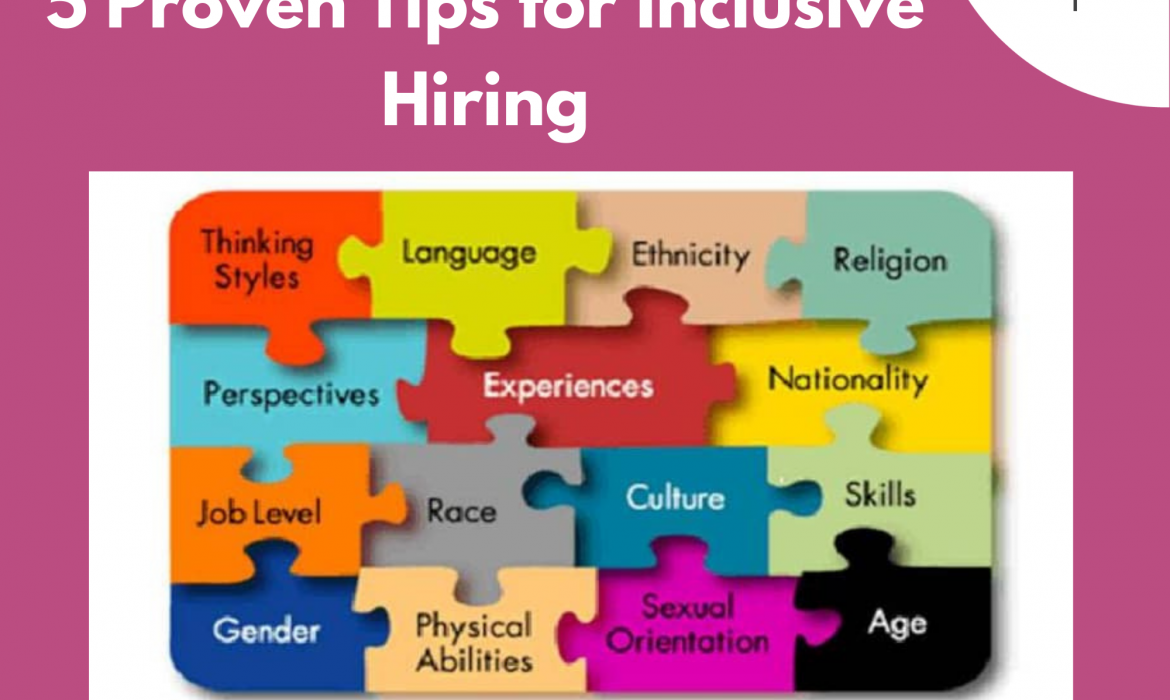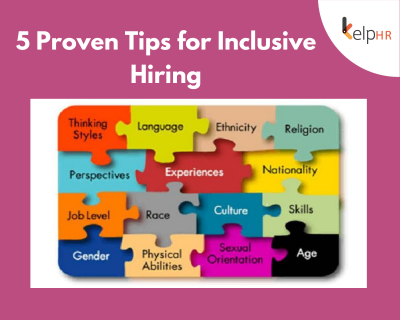 Before we get into the 5 proven tips for hiring managers for Inclusive Hiring, lets us try to understand what is Inclusive Hiring & why it is important.
What is Inclusive Hiring?
Awaiting our turn outside a 'not-so-soundproof' cabin, we overhear an irate Hiring Manager talk to his Recruitment counterpart saying 'Let's close the position with the candidate we interviewed yesterday. There is no time to lose in interviewing other candidates just to meet the Diversity and Inclusion criteria, especially when we are firefighting at a production level here. Please understand that this is an urgent requirement. I will talk to the Business Head for an exception for this.'
As you can guess, this heated discussion is not one-of-a-kind. Often, Hiring Managers battling business emergencies, require their candidate to have joined the organization 'as of yesterday.'
Unless Diversity and Inclusion are firmly woven into recruitment, it isn't going to find sponsors – despite influencers yelling hoarse about its proven gains. Fortunately, there is a modest fix to this challenge – Inclusive Hiring.
Why is Inclusive Hiring important?
Inclusive Hiring channels the organization to connect with, interview and hire diverse candidates and appreciate different backgrounds and thought-processes. It acknowledges that diverse values, opinions, and experiences not only bring in a necessary level of friction but also generate clever ideas that can help the organization excel. Over time, the organization organically grows to be diverse and inclusive without having to be forcibly driven by D&I goals.
Although it is Human Resources who incorporates and drives Inclusive Recruitment practices, it falls upon Hiring Managers to carry the baton of inclusive hiring forward.
5 proven tips for Hiring Managers for Inclusive Hiring
Here are a few tips for Hiring Managers, to do so:
Fortify the hiring team with diverse individuals – Indeed, a diverse team of interviewing panelists can negate the unconscious biases of a lone interviewer. A panel of diverse interviewers ensures diversity of perspective and provides lesser scope for selecting clones of existing employees.
Strengthen hiring panel's knowledge of D&I – D&I is commonly understood to accommodate the needs of individuals of different genders, races, and cultures. That it also encompasses individuals with disabilities, other sexual orientations, different generations, etc. is something that all panelists need to be made aware of. Interestingly, companies like CISCO have gone full-spectrum on diversity and inclusion, and hire for diverse perspectives as well!1
Hunt for Alternative sourcing grounds – To hire a diverse set of individuals, Recruiters need to broad-base sourcing and expand across diverse talent pools. Hiring Managers, can, for instance, guide HR on the latest job boards of emerging and trending technical discussion groups that they can source from.
Display Inclusion even during the interview – Hiring managers should ensure that the diverse panel members are allowed to talk to the candidate during the interview. This display of inclusion is likely to gain the candidates' confidence in the organization.
Choose Technology to avoid biases – Studies across the world consistently indicate that biases in recruitment are rampant.2 Although "name-blind recruitment" eliminates bias at the resume stage, it catches up during the in-person interview stage. Thankfully, advancements in the applications of 'unbiased technology' and AI is gaining traction in the quest to avoid hiring biases. Recently, the California State Assembly has also passed a resolution to use 'unbiased technology' to promote diversity in hiring.3
Hiring managers can help their organizations grow exponentially just by tapping into the power of inclusive hiring and setting the wheels of diversity and inclusion into motion. Inclusive Recruitment helps balance the short-term goals of swift hiring with long terms goals of a diverse and inclusive organization.
For more information on Diversity, Equity & Inclusion (D,E &I) offerings by KelpHR, PoSH online training and certification, filing annual reports, third party empanelment, external members on the IC, Employee Assistance Programs (EAP) please contact info@kelphr.com or call us at +91-9500129652.
Reference Sources:
1 https://www.cisco.com/c/dam/assets/csr/pdf/CSR-Report-2018.pdf >/span>
2 A Canadian-based study has shown that applicants with Asian names faced a 28% lesser chance of being called for an interview when compared to applicants with an Anglo name, despite even qualifications and being of Canadian origin. http://www.hireimmigrants.ca/wp-content/uploads/Final-Report-Which-employers-discriminate-Banerjee-Reitz-Oreopoulos-January-25-2017.pdf
3 https://hbr.org/2019/10/using-ai-to-eliminate-bias-from-hiring
Related Posts